Home
The Law Admission Test (LAT) is a professionally designed and marked selection test developed to assess the types of aptitudes and skills that are critical to success in the Law program at UNSW Australia (The University of New South Wales). These aptitudes and skills include thinking critically, analysing material, and organising and expressing ideas in a clear and fluent way. The LAT has been developed by the Australian Council for Educational Research (ACER) in conjunction with UNSW Law and is used for selection into undergraduate level programs in Law.
Latest news
The Law Admission Test (LAT) is a new selection test for domestic applicants to the Undergraduate Law Dual Degree program at UNSW Australia.
The LAT 2017 will be held on Tuesday 26 September 2017.
Registrations for the LAT 2017 are now open.
Register Now/Candidates log in
LAT 2017 Information Booklet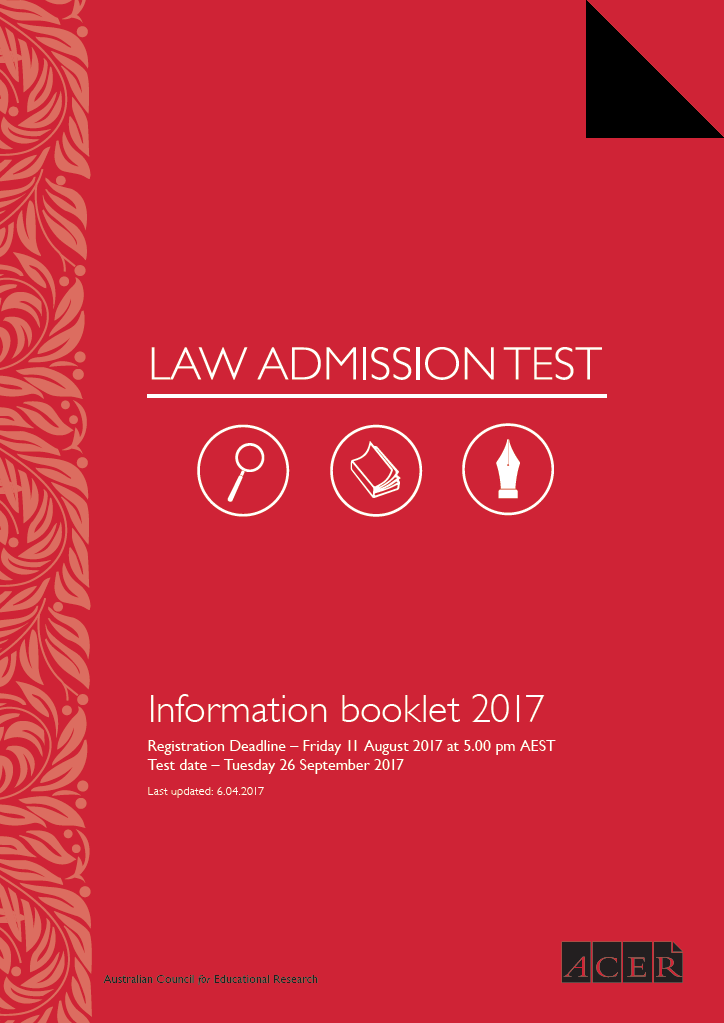 You must read the LAT 2017 Information Booklet before you register for LAT 2017.